Art Circle fundraisers, generally, include step by step instruction of a painting
by the Art Circle artist, where all participants paint the same painting
(similar to a typical Paint Nite/ Paint Night event by Art Circle).
If you have a different idea of how you would like to structure your event,
let's discuss it. I am open for creativeness.
Prices listed below are the prices that Art Circle charges for services.
Set your own prices to your guests above and beyond this price to raise funds for your cause
9" x 12" (or 8" x 10") Stretched Canvas
1 hour +/- painting time
10 - 20 participants $22 each
21 - 50 participants $20 each
51 - 70 participants $18 each
over 71 participants $15 each
12" x 16" Stretched Canvas
1-1/2 hour +/- painting time
10 - 20 participants $30 each
21 - 50 participants $28 each
51 - 70 participants $26 each
over 71 participants $23 each
11" x 14" Stretched Canvas
1 hour +/- painting time
10 - 20 participants $25 each
21 - 50 participants $23 each
51 - 70 participants $21 each
over 71 participants $18 each
16" x 20" Stretched Canvas
1-1/2 - 2 hours +/- painting time
10 - 20 participants $35 each
21 - 50 participants $33 each
51 - 70 participants $31 each
over 71 participants $28 each
Youngster Fundraising Events
5" x 7" Stretched Canvas
1 hour +/- painting time
10 - 20 participants $15 each
21 - 50 participants $13 each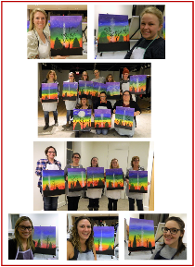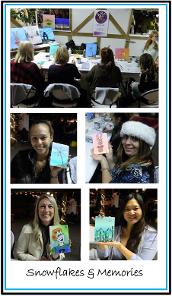 Note: Distances over 20km from Newmarket will be subject to a distance charge
© Copyright ARTcircle - Social Art