Coaching Art with all levels of creatives in and around Newmarket, Ontario
SOCIAL ART PAINTING EVENTS
PRIVATE PAINTING PARTIES
PRIVATE COACHING
SENIORS CREATE
CORPORATE TEAM BUILDING
ONLINE PAINTING PARTIES
FUNDRAISING
Art Circle is ready to help you create art, whatever way you choose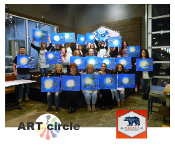 These are publicly
scheduled painting
events held in public
locations, such as
restaurants, halls,
or breweries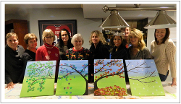 Companies can offer painting events
to their employees
in the form
of a fun painting party
or make it
a team building
exercise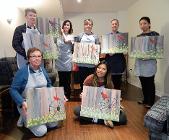 Invite your friends to
your place to
have a fun
painting event.
Add food & drink and
you've got a party.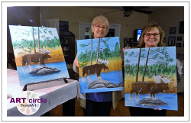 Are you wanting to
do more difficult
paintings?
or are you
struggling with
a painting?
Let me help you!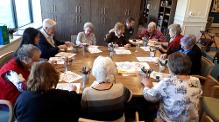 If you are an
Activities Director at a Seniors Residence
and would like to bring some creative art to
your residents,
let's talk about
what I can offer.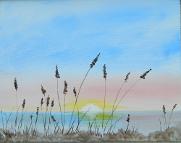 Would you prefer to
have your
painting event online?
No problem,
we can arrange
that too.
Art Circle has produced a lot of paintings,
but now it's time to purge to make room for more.
Many have been sold already, but please check out the "Painting Sale" page to see if there is
anything you'd be interested in.

Original Artwork for a great price.
There is something for everyone here.

Mostly 16" x 20" & mostly ONLY $20
Click the "Painting Sale" title above

Art Circle, Art Circle – Social Art, Social Art, Social Art – Newmarket, Social Art – Aurora, Social Art – Keswick, Social Art – Bradford, Paint Night, Paint Night – Newmarket, Paint Night – Aurora, Paint Night – Keswick, Paint Night – Bradford, Paint Nite, Paint Nite – Newmarket, Paint Nite – Aurora, Paint Nite – Keswick, Paint Nite – Bradford, Ladies Night, Date Night, Painting Events, Painting Events – Newmarket, Painting Events – Aurora, Painting Events – Keswick, Painting Events – Bradford, Paint with Friends, Social Painting,
Canvas and Cabernet, Paint Lounge, Sip and Paint, Wine and Design, Wine and Canvas, Cocktails and Canvas, Paint Sip Relax,
Paint Sip Fun, Pinots Palette, Paint and Sip, Eat Drink Paint, Eat Drink Create, virtual painting, yaymaker, private art instruction, private art coaching, The Paint Lady, corporate team building, seniors classes, retirement homes, Seniors Create